Moving to the Cloud with Operational Security
January 29, 2019 (Tue) 02:00 PM US/Eastern

Federal agencies are under pressure to streamline and modernize infrastructure to reduce costs – and at the same time, they must also improve security. In this era of cloud computing, security products must work together seamlessly, and agency security teams need solutions to defend and protect government assets in the cloud.
Cloud computing requires agencies and their security partners to focus on both securing data on-premise and data traversing hybrid and public cloud environments. Unfortunately, there is no uniform policy approach to doing this. What is required is to create an operational and integrated cyber defense factoring in the complexity of IT infrastructures to include the agency's mix of cloud and on-premise solutions.
In this information packed hour-long learning exchange, cloud security experts will share how government agencies can improve cloud security with confidence by focusing on data loss prevention, data layer security and risk management. They will discuss the features and benefits of a comprehensive on-premise and cloud security solution that governs access, protects information, defends against advanced threats, and protects cloud workloads.
Speakers:
- Aubrey Merchant-Dest, Federal CTO, Symantec
- Justin Robinson, CTO Cyber Solutions, ThunderCat Technology
SPONSORED BY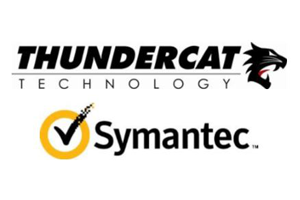 This is a past event and is no longer available for registration.
DGI recognizes the importance of protecting the registration information provided to us. For more information on DGI's privacy practices, click here:
Privacy Policy
. And, if you are interested in receiving conference session and event updates, follow us at @DGIevents.